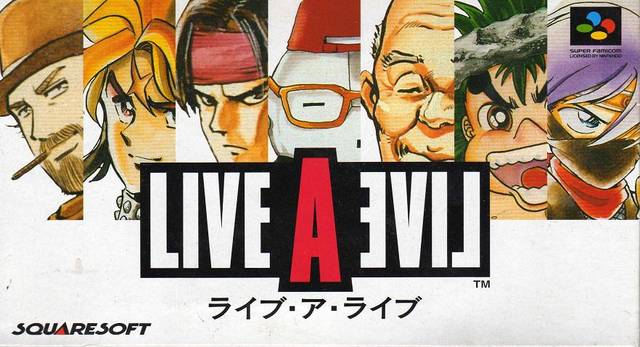 Welcome to the Live A Wikia
This is the wiki containing all information about the Super Famicom game Live A Live, from Square Ltd. Feel free to help contribute to this page. Avoid using fanart of others unless you get their permission.
Follow us on Facebook !
What is Live a Live?
Live A Live is a game released on September 2nd in 1994. It is a rather unique JRPG. Instead of jumping into a story upon starting the game, you choose a scenario. Choose from seven characters and get into their story.
Each character has a story to tell. So what would you do? Live A Live? Or would you Live A Evil?