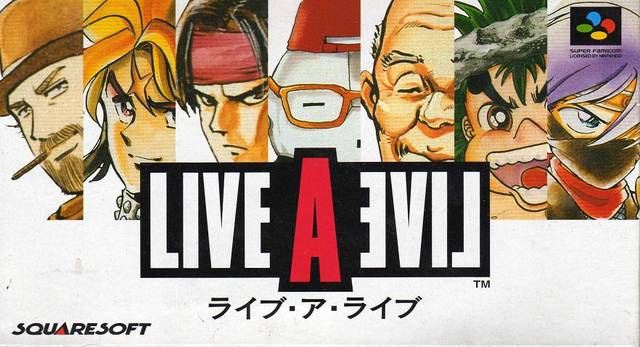 Welcome to the Live A Wikia
This wiki contains information about the Super Famicom title Live-A-Live, published by SQUARESOFT. Anyone is free to contribute, but please, don't use fanart on any pages without permission.
This wikia contains SPOILERS. Read at your own risk! Edit
Follow us on Facebook !
What is Live a Live?
Live-A-Live is a Super Famicom game released on September 2nd, 1994. It is a unique JRPG that does not have a single flowing story, instead allowing the player to choose one of seven stories (or "chapters") to play through upon starting the game. After completing a chapter, you can then choose which one to play next. Completing every character's chapter will unlock the eighth chapter. Completing the eighth chapter unlocks the final chapter.
So, will you live a live, or live a lie?